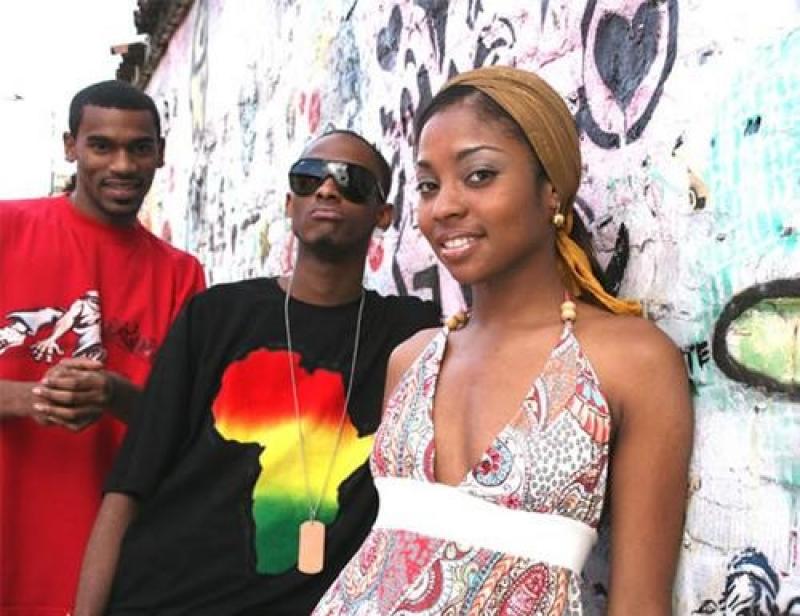 Barring few exceptions I've never been a fan of hip hop, however; due to my ardent interest in the world of Black Latin America, I sought to explore and take a look the Colombian hip hop scene being they have the third largest black population in the western world behind Brazil and the US. This Latin Grammy Award-winning Afro-Colombian rap group is from the
Colombia's

predominately black department (state/province) called Chocó in western Colombia where the capital is Quibdo, thus the ghetto-fabulous name of the rap group—Choc Quib Town.
The group consists of Carlos "Tostao" Valencia (rapping), his wife Gloria "Goyo" Martínez (singing and rapping), and Gloria's brother Miguel "Slow" Martínez (production and rapping).
Gloria Martinez got turned onto hip hop when she spent some time in the seaport town of Buenaventura where she met African-American sailors. When the band play live they are joined on stage by Milton Jurado (guitar), Jhon Sanchez (electric bass and backing vocals), Larry Viveros (
tambora
,
congas
and
marimba
) and Andrés Zea (drums).
The band named themselves after the city and department that they had grown up in:The band played at the "Hip Hop al Parque" festival in Colombia's nation capital of Bogotá in 2004 and won the competition for best band at the festival, their prize being 10 million pesos (~$500.00).
Their first album,
Somos Pacífico
(We are the Pacific) (2006), was recorded and released independently. Their music and live shows were gaining a reputation, and in 2008 ChocQuibTown signed to Nacional Records and released their second album,
Oro
(Gold). The album also became their first international release.
The group undertook an extensive world tour in 2010 (including over 40 dates in Europe alone.